Hear it from our clients.
Read below to see what some of our customers are saying about Fencl Web Design. We concentrate on making your web site both functional and profitable.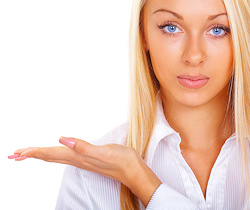 Fencl Web Design has exceeded all expectations.
Over the past 10 years, we've hired "web design specialists" that gave us sites that looked good, but none of them knew how to create traffic or drive sales results, and that's exactly what Fencl did for us, twice.
We have two large web sites and both work exceedingly well. The design work is exceptional and both sites were delivered on time and under budget. I can't recommend this company highly enough. They're fast and knowledgeable and don't disappoint. As for updates and additions, they complete these quickly and at rates that we can live with. Fencl Web Design is the best deal on the market today.
Ron Davis, President
American Institute of Education and Aesthetics Systems USA Inc
AIElectrology.com
AestheticsSystems.com
Thank you for all your hard work! The results from your new website design have far surpassed our expectations.
We are now prominently displayed on major search engine for our most important target search terms. As a result, we have seen a substancial increase in web based leads and incoming customer phone calls. Thank you again.
Dave Hunnicutt
On-Trak Photonics, Inc.
On-Trak.com
Just a quick note to thank you for the excellent improvements you have made to our web site. You have brought our business to a whole new level.
Hits have tripled and inquiry calls and emails have more than doubled. Sales dollars are up significantly as well.
Your ideas work! We are looking forward to implementing the other improvements we have discussed. Thanks.
Best regards,
Carol & Tom Roussin, CEO
Electric Steam Generator Corporation
I just wanted to let you know how pleased we are with our new website and the professional service you provided.
You promised we would get results and you weren't kidding. We started getting quality leads and inquires almost immediately.
I know getting this website is going to take us to a whole other level.
Thank you,
Bill Hoffman
Hoffman & Associates Inc LLC
Hoffman Insurance Company
Fencl Web Design:
Thank you for redesigning our web site and making it so spectacular!
We love the new look and so do our patients. It is much easier to read and navigate. What a nice professional touch.
Great job! Thank you so much!!!
Dr. Richard Gross
Solon Dentist
Thank you for the great web site.
The simplicity of navigating through our website for us to update our inventory is wonderful.
Our site has increased both our out-of-town business as well as our local customer base. The continued customer service that you provide is a refreshing reminder of how a business should be. Thanks again for the great work.
Bob Betker, General Manager
Siemans Mazda
Siemans Mazda
I had spent thousands with another company for a site that was not really functional on the search engines.
Fencl Web Design has increased my overall exposure on the web by a factor of 110% and were able to take my site to a new level with the MLS and RETS.
Jack Jeffcoat III
JackJeffcoat.com
"I want all your present and potential clients to know that you have done an amazing job with our new website!"
Not only does it look clean and professional, more importantly it has delivered immediate results from both clients and candidates. Now I consider my website to be more than just a calling card it has become a true revenue generator. I am thrilled to know that you will be in the driver's seat when it comes to advising us on how to keep us current with the latest technology...
Thanks again,
Shelley Guidarelli
Corporate Recuiter

Contact Us Today
We want to design your new custom web site!
Click Here for free web design quotes!