Selling your products can be difficult enough, let alone finding out you need a bar code for everything you sell. We have made the process of getting the bar codes you need easy. You may use these upc codes for almost any legal product you want to sell.
There are No Registration Fees.
There are No Hidden Fees.
This number is unique and will not be registered to others.
You receive by email a unique bar code and JPG image.
Most orders are processed within one business day.
Only $39.00 Per UPC Bar Code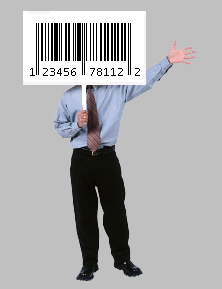 The Universal Product Code
Here is a little history on how the UPC bar code came to be. The UPC was developed in response to a business need, which was first brought on by the grocery industry in the 1970s. The widespread use of bar codes has been used mainly for consumer products. The Universal Product Code is unique in the sense that the consumer products industry developed it. Most of the time, technological innovations are first invented, then later a need is found for the invention to be used. This invention was solely founded to fix an organizational need in business.
Now, almost anything purchased from grocery stores and department stores has a barcode on it. It can assist in tracking a large number of products in a store, and may also reduce instances of shoplifting through better inventory control and management. Retailers use barcode scanners to read the bars from the bar codes and turn them into the twelve digit UPC code that they correspond to. This is the unique number that is given to a product so that the retailer or store can check inventory, product name, and price, among other information, such as sales figures, that they may want to track. The use of bar codes has helped retailers save a lot of money from the time savings they generate.
Order Your UPC Codes Online Now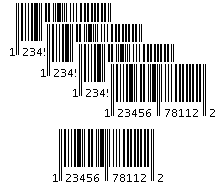 You will receive by email a unique bar code with a graphic image, which you can use to sell your products in stores and on Amazon. This process is usually done within one business day. This bar code and UPC number is unique and is not, and will not be, registered to another product. There are no hidden costs or fees. All bar codes are purchased through a certified Member of the Uniform Code Council. 
We accept Visa, MasterCard, American Express, or Discover. PayPal users may also pay on the next page via PayPal. On sale now for only $39.00
Please fill out the form below to start your application process.