Business Phone Systems and Services in Melbourne, Florida
Fencl Web Design is a certified reseller GoToConnect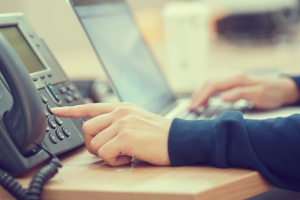 Business phones from GoToConnect will simplify your business with VOIP business phone systems. GoToConnect is an easy, reliable and comprehensive platform that gives your employees the flexibility to access essential phone, meeting, text and support center tools from anywhere.
Business phone systems with GoToConnect include an easy-to-use administration portal, where admins are able to control their business needs with ease, with features like:
Ordering phone numbers
Ordering and managing devices
Managing users
Managing settings
Managing network
Managing call routing and directories
Creating and maintaining schedules
Your employees will also have a host of features that make communication easy, such as:
Sending messages to other users
Sending SMS to clients (only available in certain regions)
Placing and receiving phoen calls
Hosting video calls
Screensharing
Scheduling meetings
Work Remotely with VOIP Phone Systems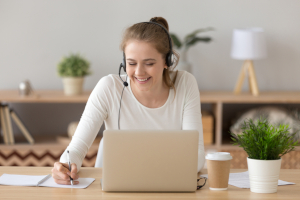 With VOIP business phones remotely whenever or wherever you need to; all you need is access to a router. Having the freedom to move as you need to is simply something you cannot get with a traditional landline or digital phone services.
Even if the internet stops working you can continue to make and receive calls with a VOIP phone system. If you experience a power outage or weather event, you can easily log into GoToConnect's mobile app and turn-on call forwarding to your mobile device or laptop (if you have access to wi-fi).
Benefits of GoToConnect's Online Platform
Don't have your phone with you? GoToConnect can be used from the Web, Desktop or Mobile App. This can be especially useful if you need to evacuate for a hurricane, but still need the ability to communicate with employees and customers.
Web App
No downloading required! Use the softphone application to host or join meetings and manage user setting from your web browser. Anyone with an internet connection can access the web application.
Desktop App
Requires download of the desktop app software. Receive notifications when you have an incoming call or important meeting.
Mobile App
Users can download the free mobile app on their android or iPhone. Take calls, send messages and join meetings via your smart phone. The GoToConnect mobile app offers tons of functionality and feature only for mobile.
Web Conferencing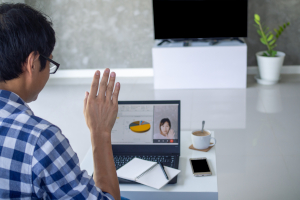 In addition to phone services, GoToConnect has web conferencing features included with your service. Meeting features include:
Screen sharing
Creating meeting rooms with custom URL
Ability to record meetings
Chat with other meeting attendees
Webcam sharing
Direct meeting invites
With all the advancements in communication technology in recent years, if your phone system is five years older or more you could possibly be missing out on some major savings! Companies across the country have made the switch to VOIP phone systems and their bank accounts are glad they did. Some customers have saved as much as half on their communication costs and with out convenient low cost of ownership tool we can figure out how much you could potentially save as a result of upgrading. Call Fencl Web Design of Melbourne today!

// end #main-content .equal ?>

// end #main-content ?>