NEW THINGS COMING SOON...
---------------------------------------
Archiving the original text from the beginning.
Real Estate Websites
RETS and IDX for Real Estate Agency MLS Websites
It is the age of smartphones, tablets and PCs where almost everything must be easily available and accessible online. For the Real Estate business, it's even more likely that the Internet is the first place people will go to for information when they are ready to relocate, upsize, or downsize their home, or buy real estate. As always, first impressions count, and someone who finds a high-end real estate website, containing instantly searchable, highly relevant property listings, is most likely to turn to that realtor to help them find their new home. With the market conditions as they exist today, it is more important than ever to have a strong web presence, with an extensive, compelling website that offers potential clients all the listings and information they are looking for.
If you are an agent or an agency looking to develop, expand, or update your website, you'll want to use the latest technology available in the field; that is where we come in. Fencl Web Design has highly-skilled IDX and RETS developers who have designed website technologies to power real estate agent and agency websites. Our new software design can quickly and easily add thousands of MLS pages to your website, while providing your potential clients with highly specific and relevant listings, using these data feeds.
If you already have a website for your real estate business, you are probably familiar with the IDX and RETS systems of sharing and providing MLS information. Both are methods of sharing listings and property information between real estate brokers, real estate agents, and clients and homebuyers. Each local real estate board provides an MLS service for their area. IDX and RETS are the adopted standards by which these listings are retrieved and displayed on local real estate agents' websites.
IDX stands for Internet Data Exchange and was the original, and at one time the only, method of providing MLS information. RETS stands for Real Estate Transaction Standard, and is the newly developed and much improved system that has now been adopted.
Our developers cater to custom designed websites for real estate agents and agencies. Just think about comparing a real estate website loaded with MLS listings, to one that doesn't offer them. There is no contest. If your website does not offer MLS listings using the latest technology, prospective clients will take one look at it, then most likely move on to another website that does offer them. If you have an older, or non-MLS, website in today's world, you really should update your website now if you want to have any chance at all of competing and getting new clients in today's market.
Why is RETS superior to IDX?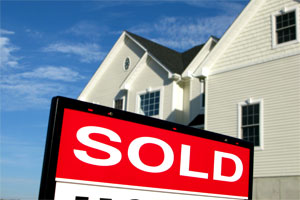 With IDX systems, although full listings and photos are provided, the way the information is processed involves huge downloads that can strain bandwidth and system administration. This is because the IDX provider will generally update listings nightly, so the information can be processed and updated on client realtor websites the next day. However, this method involves large and potentially unreliable FTP downloads, and can lead to possible delays of up to 48 hours before the new listings are displayed correctly.
Simply put, the new RETS system is a streamlined, much more modern and advanced version of IDX. The crucial difference with RETS, which makes it so much faster and more manageable, is that in contrast to the IDX system, the entire property listing database does not need to be downloaded daily. Instead, the system is designed so that only the relevant data is pulled in response to a client's specific search query. Only the data that your website wants is downloaded when it wants it, resulting in massive bandwidth saving and much less strain on the system. This system of data management also avoids the delays that were sometimes seen with IDX systems, especially in large metropolitan areas with large listing volumes. These areas are highly competitive for realtors, and are the very places where it is most essential to be able to instantly present clients and potential clients with personalized, relevant listings in response to their specific searches.
What are the benefits and advantages for my business?
A RETS system gives an agent or agency total control over the information that is downloaded from your provider. With a Fencl Web Design custom website, all this information can attractively be displayed on your site in a completely customizable way, giving you the power to quickly and easily add thousands of unique pages of local area listings to your website for client searches. This will result in many more clients finding your website first when they search online for a real estate website in your area.
The system allows a realtor or real estate broker to add thousands of high quality property listings in their geographical area, which can then be searched by clients and property buyers. With our new system, the look and feel of the listing pages can be completely custom designed for each realtor, giving clients a unique and personal experience, and making each real estate agent or broker completely memorable.
How do I convert my real estate website from an IDX system to a RETS system?
If you already have a real estate website using the IDX system, your vendor may offer to switch you over to a RETS system. Although tempting, this offer may not be in your best interests. Although IDX providers are experts in IDX, you have no way of knowing their familiarity with RETS, and given the huge numbers of real estate agents and agencies now making the switch to the new system, they may well be overwhelmed with this work.
The professionals here at Fencl Web Design are experts in both. We are specialists in custom designing and developing real estate agency websites. We will be able to assure you of a seamless transition to the new technology, without the risk of broken or malfunctioning websites, and also ensure that your new website is custom designed and personalized for the precise needs of your real estate agency. Any savvy entrepreneur or business person knows that a non-functioning or ugly website is the fastest turn-off for a prospective client. In the real estate business, that can translate to the loss of tens of thousands, and even millions of dollars in revenue.
How can I get a new website for my real estate business?
Although there is a plethora of web design companies just waiting to take your website dollars, BEWARE! If you are a real estate agent or agency and need a new website for your company, it is essential that you find a web design company that will not only build you an attractive looking site, but also ensure that it is unique, functional, and seamlessly integrated with new technology. It takes a specialized web design company to really understand the MLS system and utilize it to its maximum advantage. There is no point in having thousands of web pages if your clients cannot easily find what they are looking for, and have it presented to them in a clear and appealing manner.

With today's new technology and high-tech, web-savvy clients, a boring website that is difficult to navigate just won't cut it anymore, especially if you want to make your real estate agency stand out from the crowd and attract new clients. Fencl Web Design offers a complete, custom website design service, with systems of integrating today's technology, making every client's experience memorable for all the right reasons.

// end #main-content .equal ?>

// end #main-content ?>