We can load your shopping cart!
Is Your Shopping Cart Taking Up Your Valuable Time?
Setting up a shopping cart can be very easy, but loading it can be a whole different story. Help is here! We can assist you with loading your products in most ecommerce shopping cart systems. We load web site shopping carts with products faster than most, since we already have experience in loading thousands of products on commercial web sites.
Loading Lots of Products Can Be a Pain
Have you ever tried loading 10 good EBay listings? It can be tiresome. Now try loading hundreds of products with properly formatted descriptions and nicely optimized pictures. It can take forever. This is exactly what many businesses go through.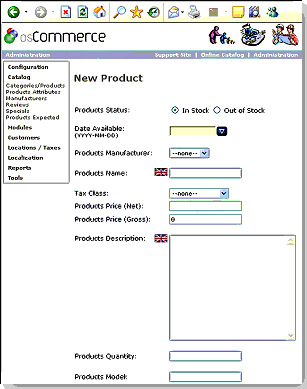 Load Time and Looks Affect Sales
Nicely bulleted listings with bold titles, proper spacing, and breaks can make a huge difference in your sales numbers. Plus, poorly optimized pictures usually load too slow and scare away dial-up Internet users. With our shopping cart service, we optimize pictures for load time, and color correct your pictures for a truly nice user purchasing experience.
Product Listing Examples
We have listed two shopping cart examples to illustrate the difference that properly formatted listings can make. Take a close look at the listing below. These are the types of differences we typically see. Which one would you buy?
Do your product listings look like this?
---
Blue widget cleaning machine
Get this blue widget cleaning machine which will service your business cleaning needs. It helps you cleans floors, cleans windows, polishes desks, and hard to reach areas. List price $289. Sale price $229

---
Blue widget cleaning machine
Get superior results with this blue widget cleaning machine, which will service all of your business cleaning needs.
Cleans Floors
Cleans Windows
Polishes Desks
Hard to Reach Areas
and much more...
List price $289
Internet Sale Price only $229 

---
Again, these are just examples. We can work with you to create the look and feel you desire on your product listings.

Contact us for a free cart loading quote today.

// end #main-content .equal ?>

// end #main-content ?>