Register your Domain Name Now. Before it gets away...
Check Domain Name Availability
Domain names are being bought up at a record pace. Get your domain name now before it's gone!
Enter desired domain to check availability.
My Account Login - I already purchased domains.
---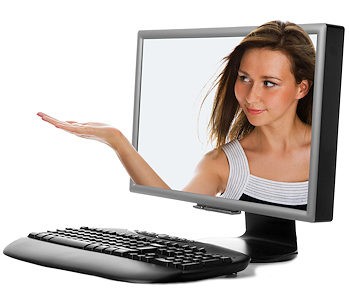 Transfer Your Name and Save
Transfer your current domain name now and start paying only $8.95 per year. This includes a one-year extension for current time left on your domain name, so you have nothing to loose. Example: If you currently have 9 months left on your domain name and purchase a transfer, you would then have 21 months.
Transfer your domain name here »
Warning on Domain Name Phishing Scam
WARNING: Did you receive an email stating the following?
Dear user,
On Fri, 31 Oct 2008 20:45:18 +0100 we received a third party complaint of invalid domain contact information in the Whois database for this domain. Whenever we receive a complaint, we are required by ICANN regulations to initiate an investigation as to whether the contact data displaying in the Whois database is valid data or not. If we find that there is invalid or missing data, we contact both the registrant and the account holder and inform them to update the information.
The contact information for the domain which displayed in the Whois database was indeed invalid. On Fri, 31 Oct 2008 20:45:18 +0100 we sent a notice to you at the admin/tech contact email address and the account email address informing you of invalid data in breach of the domain registration agreement and advising you to update the information or risk cancellation of the domain. The contact information was not updated within the specified period of time and we canceled the domain. The domain has subsequently been purchased by another party. You will need to contact them for any further inquiries regarding the domain.
PLEASE VERIFY YOUR CONTACT INFORMATION - http://www.enom.com
If you find any invalid contact information for this domain, please respond to this email with evidence of the specific contact information you have found to be invalid on the Whois record for the domain name. Examples would be a bounced email or returned postal mail. If you have a bounced email, please attach or forward with your reply or in the case of returned postal mail, scan the returned letter and attach to your email reply or please send it to:
Attn: Domain Services 14455 N Hayden Rd Suite 219 Scottsdale, AZ 85260
LINK TO CHANGE INFORMATION - http://www.enom.com 
Thank you,
Domain Services 
[IncidentID:35789] 

Hover the links in your email message and you will notice it does not take you to Enom.com. This one in particular takes you to http://www.enom.com.ssl74.biz/. 
We have received many of these emails in the last few days. Always be very careful before clicking a link like this. They could be out to steal your domain name, your personal information, and trying to install a virus or software on your computer.
Warning on Renewal Letters
WARNING: Did you receive a letter in the postal mail to renew your domain name?
It is not from us. If it is from Domain Registry of America, that is definately not us, and they charge a much higher price. See the Federal Trade Commissions web site about the recent FTC and Domain Registry of America Court Ruling.
Your Domain Name is Your Business Address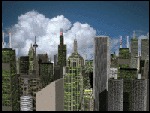 Here is some advice on domain names. Just think of your domain name being like the street address for your new business. Remember what they say, "location, location, location." The better your location is, the more your business will be worth. The same holds true for web addresses. The better the domain name you register, the more traffic you may receive. Buy your domain names now, if they are still available.
Try to find a short domain name, if possible. You will find that many people type poorly and can't get the domain name typed in correctly if it is too long. Hyphens in names also cause confusion. You will be very frustrated if you spend all your time explaining your web address to customers.
If you are looking for a name like widgetparts.com and it is taken, try some examples like partsbywidet.com, partswidget.com, and partwidget.com first, before trying the .nets, .orgs, .infos and the like. People almost always think .COM first, unless you are an educational site.
Can't find the domain name you want?
We have some great domain names for sale. Try our Domain Names Locator with Super Search Technology that automatically finds available domain names for you. First, search for a domain name you want, then on the results page just click "See more names like this...".
Choose your Domain Name Carefully
Choosing your domain name registration is very important. Slow down and think about it carefully. Pick a name that people can remember.
Lets use this site's name, , as an example. My last name is Fencl and I own a web design company. Although a little long, it is easy to explain and remember.
I could have taken a name such as www.web4u2c.com "Web For(4) You(u) To(2) See(c)". That may look like a good idea, but how will anyone remember that, and how could you explain it on the phone without confusing someone?
Some search engines take into consideration words contained in your domain name.
Avoid picking a name with a hyphen in it if you don't own the unhyphenated version, such as www.web-design-company.com. Unless you buy both, the hyphenated and unhyphenated version, the person who owns www.webdesigncompany.com will most likely be seeing a lot of your customers.
Should I register more than one domain name?
Lets say your company name is www.toniproducts.com. You may also want to purchase www.tonyproducts.com, if it is available. You can't go wrong buying a common misspelling of your name, and having it forwarded to the correct domain on your web site. Many people are not good spellers. Just take a look at a couple of message boards and see all the misspellings.
Another instance is if you have a name you think could be the next rage, like ebay, yahoo, or google. You may then want to buy the .com, .org, and .net version of the name. You may also want to register as many common misspellings as possible. This situation just depends on what your budget allows.
What if the Domain Name I Want is Taken?
If the domain name you want is already taken what should you do? We offer a service called backordering. If you backorder a name, we will make an attempt to grab it and to register it for you, if and when it expires and once again becomes available.
For only $18.95 the backordering cost includes the following: registration fee, plus automatic monitoring and email alerts on changes to the registrar, expiration date, status, and the name servers. Your domain backordering can be assigned to different names as often as you want, until you're successful in registering a domain name.
What is the Privacy Option? You also have the option of making your backorder private. Private registration means your personal identifying information, such as: your name, your phone number, your email and your home addresses, will be shielded from public exposure in the WHOIS directory from the very moment the backordered domain is successfully acquired. This may be a good privacy guard for you if your company is home based. With so many marketing companiesm, this can help you by blocking your contact information on your domain from junk mail and telemarketers.
Please understand that a backorder does NOT in any way guarantee that you will acquire the domain name being backordered. The domain name you are backordering may be renewed by its current owner and not become available, or we may be unsuccessful in our attempts to grab it and register it on your behalf.
Once again, if your backorder is not successful, it can be reassigned to another domain name. If the unsuccessful backorder is a private one, your private registration can be applied to any other backorder. This means you really have nothing to loose, and only a possible new domain name to gain.
If you find the names you want are already taken, then Back Order a Domain Name Now.
You may also try a WHOIS information search, and see if the owner is willing to sell it to you. If the site is being used, expect to pay a high price. If it is sitting on a parked page with some links on it, don't be afraid to make an offer. A lot of people have bought domain names with high hopes and pipedreams that have fallen through. Many in this situation would be glad to sell the name for a couple hundred dollars.
Trademarks and Domain Names
With so many choices, such as: .CC, .BIZ, .US, .INFO, can you just buy any of them if the .COM or .NET is already taken?
If the domain name you are looking to purchase contains a registered trademark name, then you may want to think twice before registering it. The trademark owner may have the right to take the domain name from you, or stop you from using it altogether. It could be devastating to your business if you spend thousands of dollars, and years of work, on your web site to have your domain name taken away from you. You can register the domain name, but be aware that you may have future problems.
Even if it is not the exact same domain name, you can still have lawsuits, and/or cease and desist orders. 
Example: Try registering a domain name for your new auction site, like EEBAY.BIZ, and see just how fast you end up in court or with a potential lawsuit. 
Many laws are still sketchy on the Internet as far as domain names go, but look for more new laws to be written all the time.
How do you know for sure if you can use a name or not? If you are not sure, your best bet would be to seek an Internet lawyer's advice, but even that may not be 100% accurate. Try to find an Internet lawyer that has worked and dealt with both trademarks and domain names before.
Google is currently in the middle of two possible trademark suits with Googles.com and Froogles.com. Googles sells toys, and now seems to be claiming that Google selling toys on Froogle may be infringing on Googles trademark. Froogles.com is an online shopping site started in 2001, just about a year before Google started Froogle.com. Google is claiming that Froogles may be confusingly similar to Froogle.
I am not taking any sides in these situations, because this is for the courts to figure out. These situations are just examples of how easily domain name and trademark lawsuits can happen. Trademarks and domain names are a serious issue, so be very careful when deciding on your domain name. 
More Facts on Domain Names
Still need some more facts before registering your domain name? Here are a few more  domain name registry questions and domain name definitions that may provide the answers you are seeking. If you can't find the answer on our web site, please call us toll free at 1-888-7-WEB-PRO and we will try our best to help you. 
Need a web site for your new domain name?
Have it done professionally with high end results. We can handle everything from design, e-commerce, databases, email, and web hosting, to social networking. Fencl Web Design is your one-stop-shop for a new web site.

// end #main-content .equal ?>

// end #main-content ?>