Testimonials for Fencl Web Design
Hear it from our clients.
Read below to see what some of our customers are saying about Fencl Web Design. We concentrate on making your web site both functional and profitable.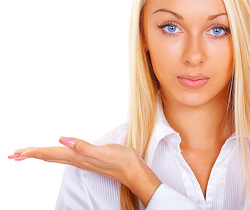 "Fencl Web Design has exceeded all expectations. Over the past 10 years, we've hired 'web design specialists' that gave us sites that looked good, but none of them knew how to create traffic or drive sales results, and that's exactly what Fencl did for us, twice. We have two large web sites and both work exceedingly well. The design work is exceptional and both sites were delivered on time and under budget. I can't recommend this company highly enough. They're fast and knowledgeable and don't disappoint. As for updates and additions, they complete these quickly and at rates that we can live with. Fencl Web Design is the best deal on the market today.
Ron Davis, President
American Institute of Education and Aesthetics Systems USA Inc
AIElectrology.com | AestheticsSystems.com 
"Thank you for all your hard work! The results from your new website design have far surpassed our expectations. We are now prominently displayed on major search engine for our most important target search terms. As a result, we have seen a substancial increase in web based leads and incoming customer phone calls. Thank you again." 

Dave Hunnicutt
On-Trak Photonics, Inc. 
On-Trak.com 

"I was someone who had spent hours on a do-it-yourself website that gave me an online presence, however, the resulting site was neither professional, polished or searchable. 
A business associate referred me to Fencl Web Design and within a short time I had a fabulous new website. Now, I am easily found on Google. Bret Fencl and his team are easy to work with and no one knows this business better. Today, customers go online to check out who they are doing business with. 

It's vital that your website can be found, look professional, communicate relevant information and be easy to navigate. Thanks to Fencl Web Design, I now have that kind of website." 

Lisa Hays
Lisa K. Hays - Interior Decorator 

"I just wanted to let you know how pleased we are with our new website and the professional service you provided. You promised we would get results and you weren't kidding. We started getting quality leads and inquires almost immediately. I know getting this website is going to take us to a whole other level." 

Thank you,
Bill Hoffman
Hoffman & Associates Inc LLC
Hoffman Insurance Company 

"Fencl Web Design: 

Thank you for redesigning our web site and making it so spectacular! We love the new look and so do our patients. It is much easier to read and navigate. What a nice professional touch." 

Great job! Thank you so much!!! 
Dr. Richard Gross
Solon Dentist 

"My company went through a few different web design firms before finally finding the company we should have been dealing with all along; Fencl. 

The team at Fencl Web Design is the absolute best at what they do! They are very knowledgeable and thorough, and love they way they talk to clients that may not be tech-savvy, and help them in understanding what they are saying. 

Bret has exceeded our expectations in the way he runs his company to help expedite the web design process. He has the best group of employee's that are all superb in their specific area of expertise; that way not just one person is trying to do it all. I very much highly recommend contacting them before the 'others'." 

Alyssa Montague 
LB Auto Parts Distributors, Inc.
LB Auto Parts 

"Fencl web design provides the most advance websites in the industry and standing by every word that is promised. The staff and support are always available for questions and listening to ideas that the client may have and want to share. 

I have searched far and wide for a great team such as Fencl web design and team and feel lucky to be apart of their continuing growth in the technology sector. First class all the way. They guaranteed me first page results on Google and in less than 6 months following their plan it happened, my business has increased 225% this year with the start of my new site in 2012. 

All I can say is Thank You to the Team of Fencl web design for increasing my bottom line and quality of life for my family."

Jack Jeffcoat III
JackJeffcoat.com 


"I want all your present and potential clients to know that you have done an amazing job with our new website! 
Not only does it look clean and professional, more importantly it has delivered immediate results from both clients and candidates. Now I consider my website to be more than just a calling card it has become a true revenue generator. I am thrilled to know that you will be in the driver's seat when it comes to advising us on how to keep us current with the latest technology..." 

Thanks again,
Shelley Guidarelli 
Corporate Recuiter 
Contact Us Today
We want to design your new custom web site! 
Click Here for free web design quotes!

// end #main-content .equal ?>

// end #main-content ?>