Dedicated Servers
Dedicated Server Web Hosting
Server prices have dropped. There has never been a better time to get your own server, and for less than you might expect. Free your web site up to run at its full potential.
Receive the benefits of first-rate performance and be in command over your web site or sites with a Fencl Web Design.Com dedicated server.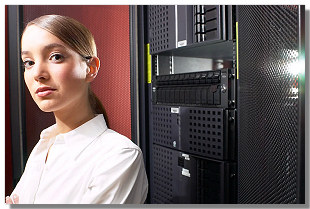 Have your very own dedicated server with more rapid processing speed, huge amounts of disk space, and a larger bandwidth transfer, with adjustable amounts of ram and bandwidth to meet your business needs.
Your technical staff can adjust your server settings to meet your individual specifications.
Regardless of which dedicated server plan you decide on, the combination of outstanding performance, server control, and 24/7 support makes a dedicated server the smart choice for your business.
Dedicated Server Plans and Prices
Plesk Dedicated Server Control Panel
Our dedicated servers come with the optional Plesk server control panel from Parallels, which is highly recommended, and is utilized by many of the world's top web hosting companies.
Plesk sever control panels allow you to execute sophisticated server administration with insightfully easy to use functionality, including adding and removing new domain names, email accounts, DNS adjustments and changes, FTP access, database management tools, and SSL server certificate management and self made server certificates.
Plesk control panel enables you to partition your dedicated server, allowing you to handle your own managed-as-shared hosting accounts.
The Plesk control panel facilitates straightforward, expedient management of Linux-based servers through an easy to use interface that allows its users to have power over all features of their dedicated servers.
Plesk server software is a well thought-out industry leader in dedicated server environments. Plesk brings to you the same stability demanded by web hosting companies all over the world, and provides self administration interfaces and end user administrations for adding and managing email, domain names, web sites, databases, resellers, and even server level administration.
Our dedicated servers are available with Parallels Plesk for Linux/Unix. Note: We recommend that you choose this option for ease of use.
Value Plan Dedicated Server Features
Our recommended value plan dedicated server will include the following:
Intel Core i5 - 4 cores
Two 300 GB Hard Drives for 600 GB Total Space
4 GB of On-Board RAM for Faster Processing
10 TB of Monthly Server Transfer
Pay By the Month - No Long-term Commitments
24 x 7 Server Access
24 x 7 Server Monitoring
24 x 7 Telephone and Email Tech Support
24 x 7 Physical Security
Redundant Power and Air Conditioning - Our servers are connected to an uninterrupted power supply (UPS) and on-site diesel generators.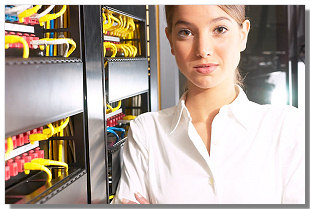 > > > Dedicated Servers Plans and Prices < < <
Dedicated Server Support Documents and Instructions
Here are some important manuals and documents for your new server. Here you can find comprehensive system information and advanced descriptions of some of the features your server has to offer. Server features such as reseller options, DNS control, database setup, email accounts, system backups, and more. Learn how to boost the security and reliability of your new server with these important sites.